After a two year break the A Taste of Matarangi Festival team are bringing favourite local bands back to the Coromandel for 2022.
---
Help us get the word out!
Sharing this article helps to support the local community.
---
Four New Zealand bands are planning to take to the stage at the Matarangi Village Green on the 9 April 2022. Throughout the day festival goers will be treated to performances from Sugafix, Coachella, Taotua and the Whitianga Dixieland Band.
We're excited that these local acts will be performing throughout the day at A Taste of Matarangi next March. This festival really is an opportunity to enjoy with friends and family of all ages and a local event celebrating fabulous food, wine and music.
– Dan Amosa, A Taste of Matarangi Festival Committee
Sugafix
Headlining band is Sugafix, a versatile four-piece party band from sunny Tauranga. With the perfect blend of male and female vocals, their repertoire satisfies a wide range of musical tastes. Everyone will be up and dancing at the end of the day with Sugafix!
Coachella
If you like a variety of music styles then Coachella will certainly have you off your seats and on the dance floor. A trio with a difference, they play a wide range of music from modern indie/folk to country classics and pop hits to old-school rock and roll. These guys bring an energy and unique style that is sure to create the perfect atmosphere for our event and get everyone up dancing.
Taotua
Taotua Duo delivers an incredible groove with just acoustic guitar and percussion. TJ Taotua has been singing for 18 years, covering genres and styles such as blues, jazz, funk, motown, disco and old school.
Combining his soulful acoustic guitar and voice with percussion grooves makes for a unique listening experience, with all the groove of a larger band in a small package.
Whitianga Dixieland Band
Whitianga Dixieland Band presents a selection of New Orleans jazz tunes. From cruisey blues to foot stomping swing music, Dixieland music is the original unplugged, good times groove.
Whitianga Dixieland Band features Paul Lee on clarinet, Kevin Robinson on trumpet, Trevor Hildreth on flugel-trombone, Paul Bradley on acoustic bass, Jani Dennis on piano, Rob Perks on drums and Len Salt on banjo.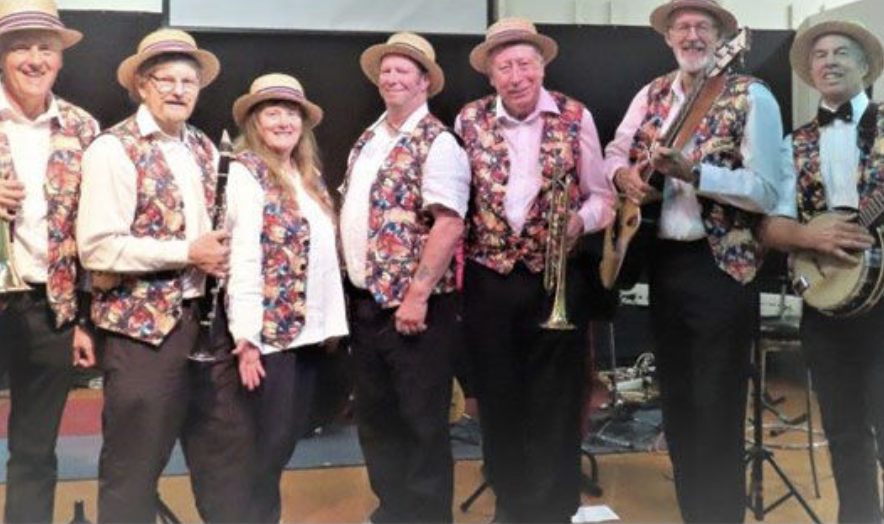 Ticket Sales 
Tickets sales for A Taste of Matarangi Festival 2022 have been placed on temporary hold to allow the festival organising committee to make further preparations and to put these in place to accommodate the new Covid-19 traffic light system. The festival organising committee expect that ticket sales will resume in January 2022. 
Need more event information?
For more information go click the related links below or go to the All About Whitianga Matarangi Explore page to see information about Matarangi and the wider Whitianga and Mercury Bay areas.
Would you like to be a festival volunteer? 
Volunteer help is always welcome no matter how much time you can contribute. If you'd like to help the committee, whether on the entry gate, setting up or packing down of the event, please contact Mary by email at This email address is being protected from spambots. You need JavaScript enabled to view it.